Put Me First |

NDIS Short Term Accommodation
Personalised
support for all
with disabilities
Put Me First |
NDIS Short Term Accommodation
Personalised support for all with disabilities
Ethical, Safe & Reliable
Disability Support
You will benefit from support that only experience can provide.
As a mother of a child with a rare genetic syndrome, I started Put Me First to ensure that adults and children alike will be supported in an environment that is suitable to both their age and ability.
Our Short Term Accommodation
Respite Accommodation Sunshine Coast
We provide a safe, reliable and individualised STA accommodation service for both adults and children.
We provide 1:1 Community Access activities – you tell us what you want to do and we make it happen.  We currently run activities such as hip hop dance classes, music lessons, art classes, cooking classes, swimming lessons and more.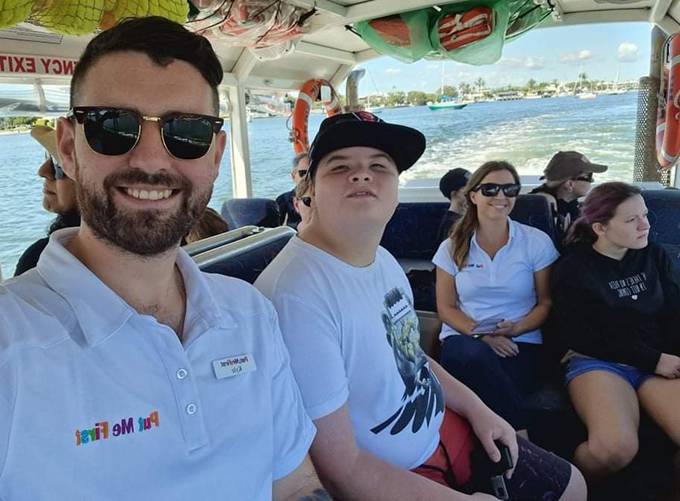 We know how important it is to have In Home Support Workers who feel like part of your extended family.  Tell us what you are looking for and we will match a Support Worker to suit your criteria.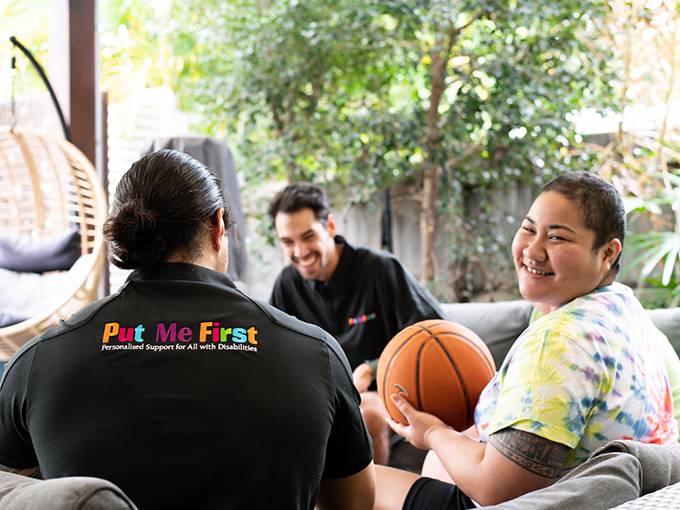 Enjoy real peace of mind knowing how much we care about you.
We know FIRST hand exactly what your expectations are because we've been there ourselves.  The overwhelming anxiety of finding the right fit for you cannot be underestimated.
You can expect the highest level of care, compassion, security and enjoyment when your loved ones are entrusted to our care.
In Our Client's Own Words
I have just had the pleasure of picking my daughter up from two weeks respite/emergency care at Put Me First. She was relaxed, happy, and bubbling. I had a family emergency and did not have one moment of concern of worry about my daughter who was in excellent hands. To quote a friend who visited "such a caring environment". I heartily concur.
Jarrym started with Put Me First the very first week and has not looked back! You only have to look at the photos and videos to see how happy he is and how friendly and involved all the staff are. I also love that we get great communication and responses to enquires, it makes a difference in an already hectic life.
My son is participating in the Passion for Life program over the school holidays and it has been an amazing experience for him. He has loved all the activities on offer and has enjoyed the company of all the carers and felt comfortable around all of them very quickly. He can't wait to attend the next session as soon as he gets home from the last! Thank you all so much.
Sally and her team display an ethos of nurturing and caring. The genuine care and concern for my daughter shone through with a focus on meeting her needs and goals with total flexibility. Put Me First are so approachable and they welcome and actively seek feedback
What Sets
Put Me First

Apart?
What Sets

Put Me First


Apart?
When it comes to supporting you, we approach every person as the beautiful individual that they are.  We have a deep understanding for the love, excitement and curiosity in all of us.  It's these qualities that we strive to accentuate.